Welcome to SQSH!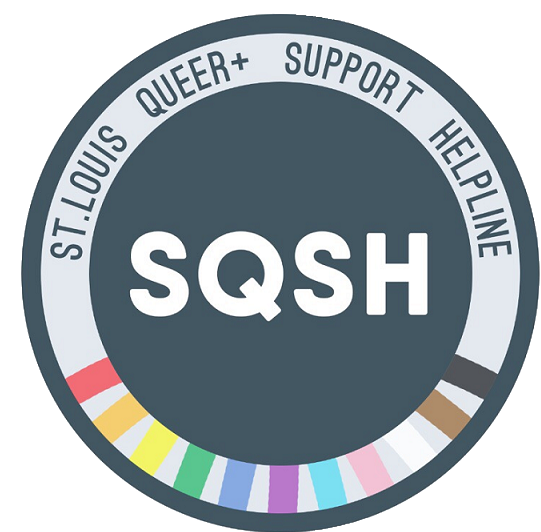 SQSH, or the St. Louis Queer+ Support Helpline, offers free, confidential, and identity-affirming emotional support, resources, and referrals. For the St. Louis LGBTQIA+ community, by the community.

We're open!
Call us local at 314-380-7774 or toll-free at 844-785-774.
Our hours are Friday to Monday, 1:00 PM to 7:00 PM.
COVID-19: To access mutual aid resources for COVID-19 (Coronavirus Disease), visit STL Mutual Aid.